2018 Grenache Blanc
Rockpile - Sonoma County

$30 per bottle
The Vineyard:
Our 2018 Grenache Blanc comes from a very special vineyard located in the Rockpile appellation of Sonoma County.  We contracted with our friend and grower Gary Branham to have these grapes planted in Rockpile just for us.  Know for producing big bold red wines, we sought out Rockpile for its elevation (~1400 ft), limiting soil profile, and proximity to the Pacific Ocean.  To date we believe we are the only white grapes planted in the appellation.  Grenache blanc is a vigorous variety, and we felt that this specific site had the perfect combination to tame this vines wild nature.  We treat our fruit with the gentlest hands to  ensure the wine in the bottle is a reflection of the hard work we have all performed throughout the year.
The Winemaking:
The fruit was hand harvested and whole cluster pressed directly after picking and fermented in stainless steel tanks.  The tank was chilled down to 50F  so that the juice would undergo a cool, slow, and steady fermentation.  All of this was done in an effort to preserve the beautiful floral and citrus flavors.  The finished wine was aged on the lees and prevented from undergoing malolactic fermentation.  We limit the wines exposure to oxygen and bottle in early January to harness the bright fruit, crispness, and pure nature of this wine.
Winemaker's Comments:
Our Grenache Blanc has aromas of tangerine, honeysuckle, pear, nectarine, and tropical flowers.  It has vibrant acidity and refreshing quality.  The palate is fruit driven with flavors of tangerine, lime, and nectarines.  The wine is has viscosity and weight across the mouth, and the body is fulfilling in texture.  This Grenache Blanc finishes with lingering stone fruit flavors.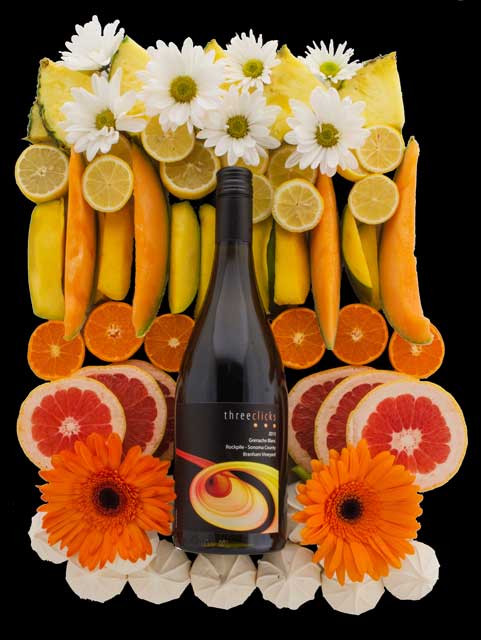 · 100% Grenache Blanc
· 100% Rockpile - Sonoma County
· Harvest Dates: September 2018
· Bottling Date: Jan 2019