2016 Grenache
Calistoga-Napa Valley

$50 per bottle

The Vineyard:
This single vineyard Grenache comes from the Frediani Vineyard.  Growing grapes in the Napa Valley for over 100 years, they are farmers at heart, and in our opinion one of the best growers in the Valley.  We've been working with the Frediani's fruit for 10 years, and when the opportunity came up to get some of this head trained dry farmed Grenache from right behind the family home we jumped at the opportunity.  Being a dry farmed Grenache, the vine and berry size are controlled, and this allows the grapes to be extremely concentrated.  Grown in one of the warmest parts of the Napa Valley this Grenache is truly something special.  Such a wonderful chance to work, taste, and try such a rare variety for Napa Valley.
The Winemaking:
This small batch of fruit was fermented in a small open fermenter, and aggressively hand punched down during the fermentation.   We introduced a yeast native to the Rhone region of France, that is known to enhance the varietal charateristics of Grenache.  What can sometimes be tough to extract, we were able to get a complex wine with medium body and great varietal characteristics.    The wine was aged only 11 months in barrel to preserve its freshness.
Winemaker's Comments:
Our premier Grenache from the Frediani Vineyard has aromas of raspberries, plum, strawberries, vanilla, and cream.  A feminine variety, this wine showcases the subtle nuances and complex flavors of what Grenache can do in the Napa Valley.  The palette is filled with flavors of strawberries, raspberries, caramel, and vanilla.  The texture is medium bodied with a bright fruit finish.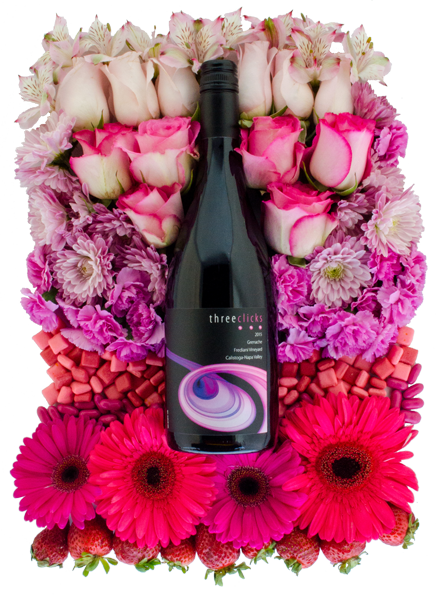 · 100% Grenache
· 100% Calistoga-Napa Valley
· Harvest Dates: September 2017
· Bottling Date: January 2019